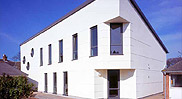 GRAND OPPENING NEW LOCATION!!
Virtuoso Russian Music Academy II
19420 Business Center Dr., Suite 107, Northridge, CA 91324
Tel.:  1-818-700-VRMA (8762)
E-mail: vrma2stella@gmail.com
Check us out on:
Facebook
Yelp
Call today, mention our website and we will waive the $50.00 registration fees, plus you will get one free lesson. Refer a friend an get $40.00 towards your child tuition


Please contact us Learn how you can start learning quickly and effeciently.